EUKON FT1000 ranking 2022 on Financial Times
FT 1000: the sixth annual list of Europe's fastest-growing companies
FT1000 is the rank of first 1000 EU fast-growing companies done by Financial Times and Statista.
Eukon is at 65th  place in the total ranking. First between medtech's Italian companies.

"There is nothing more valuable than health. Working with passion, love and care is the mission of our team. That's the key of our success. That's EUKON!"
Claudia Mugnoz , Eukon president.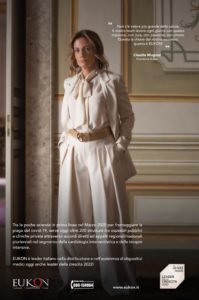 Read Claudia Mugnoz interview on Sole24 ore, the main Italian Financial Newspaper